Hello and Welcome!
Are you planning a wedding or special event and just excited, but overwhelmed with all the details?
Do you want your guests to be delighted when they go to the mailbox and see the save-the-date or invitation hand addressed in calligraphy just for them?
I can help you, and take that task off your plate so you can concentrate on the other fun details! Below you can see what I offer and how we can work together to make your wedding the personal special event you have envisioned.
Envelope Calligraphy
This is the first impression your guest have of your wedding and gives them an idea of what a wonderful day it will be!
PlaceCards
If you have having assigned seating at your reception, guest need to know where to sit! A personalized hand calligraphy place card or escort card is the perfect detail and can be customized to match your style and special details.
Details
Whether it be personalized gift tags for your hotel welcome bags, or signage for the day of, there are many different ways to include calligraphy into your vision.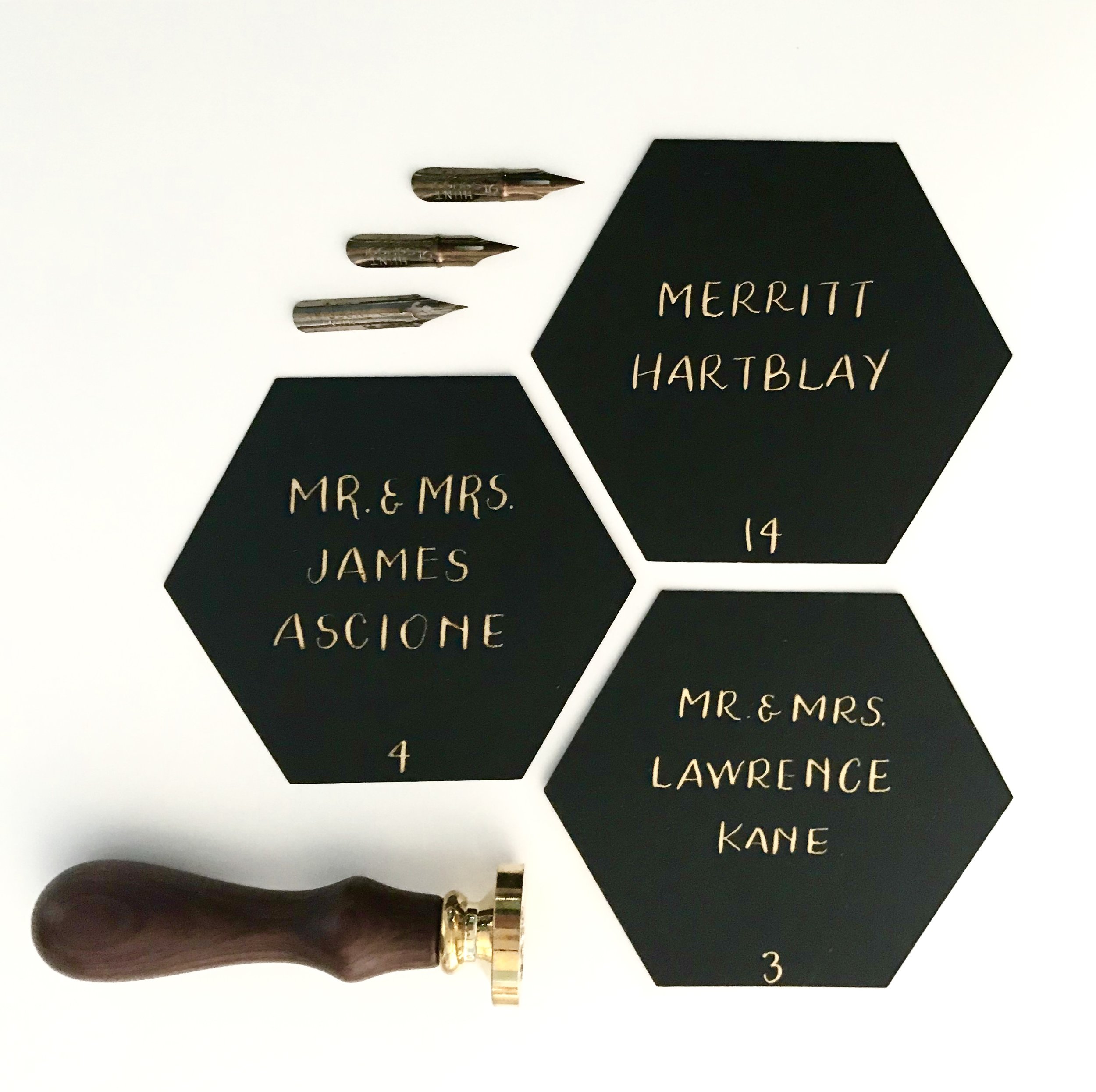 Charlottesville Virginia wedding calligraphy